Sitting recently on my meditation cushion, I was in what I consider to be the 'zone'. Sounds, feelings and emotions drifted across my consciousness like clouds in the sky until I noticed one thought continuing to bubble up. I let it come, I let it be, then I let it go and acknowledged that I would return to it once the session finished. The thought?
A reminder to renew my meditation app subscription or shop around for a new one.
The market for meditation apps has seen an incredible surge in the past number of years and shows no signs of slowing up. It's estimated that it will be worth $2.6 Billion by 2028(1), so it's no surprise that new meditation apps are constantly appearing in the marketplace.
The benefits of meditation are well documented, from improving cognitive function (2) and reducing blood pressure (3), to easing rumination and worry whilst helping with clinical depression (4). But what about research into meditation apps in particular?
A study conducted in the UK in 2019 (5) looked at the impact of meditation practice on mental health, blood pressure and work stress. With the control group using an app on a smartphone, and the other group not meditating, the researchers examined participants before the study and then months later. Evidence of the health benefits was clear, with a 'significant' increase in psychological well-being, as well as a decrease in anxiety and stress levels for those meditating using the app.
How do meditation apps work?
Buddha didn't develop an App for the smartphone when he sat cross-legged, and generations of meditators have learned without one. But there's no doubt that meditating on an app gives you access to a range of different types of guided meditations, whether you are a beginner or operating at an advanced level.
The good news is that rather than having to seek out a guru living in a cave high up in the mountains, or even needing find a local meditation studio, we can download meditations and practice in the comfort of our own homes. We can listen to teachers giving talks and ask questions about the practice, but most importantly of all - we can set out on our own unique journey and develop our meditation skills..
So now we know about their usefulness, but which is the best app for practicing meditation? Let's look at some of the choices in the marketplace and their unique meditation features that range from offering beginners instruction on the basics of meditation to providing advanced users with more in-depth material.
Best Meditation App for Relaxation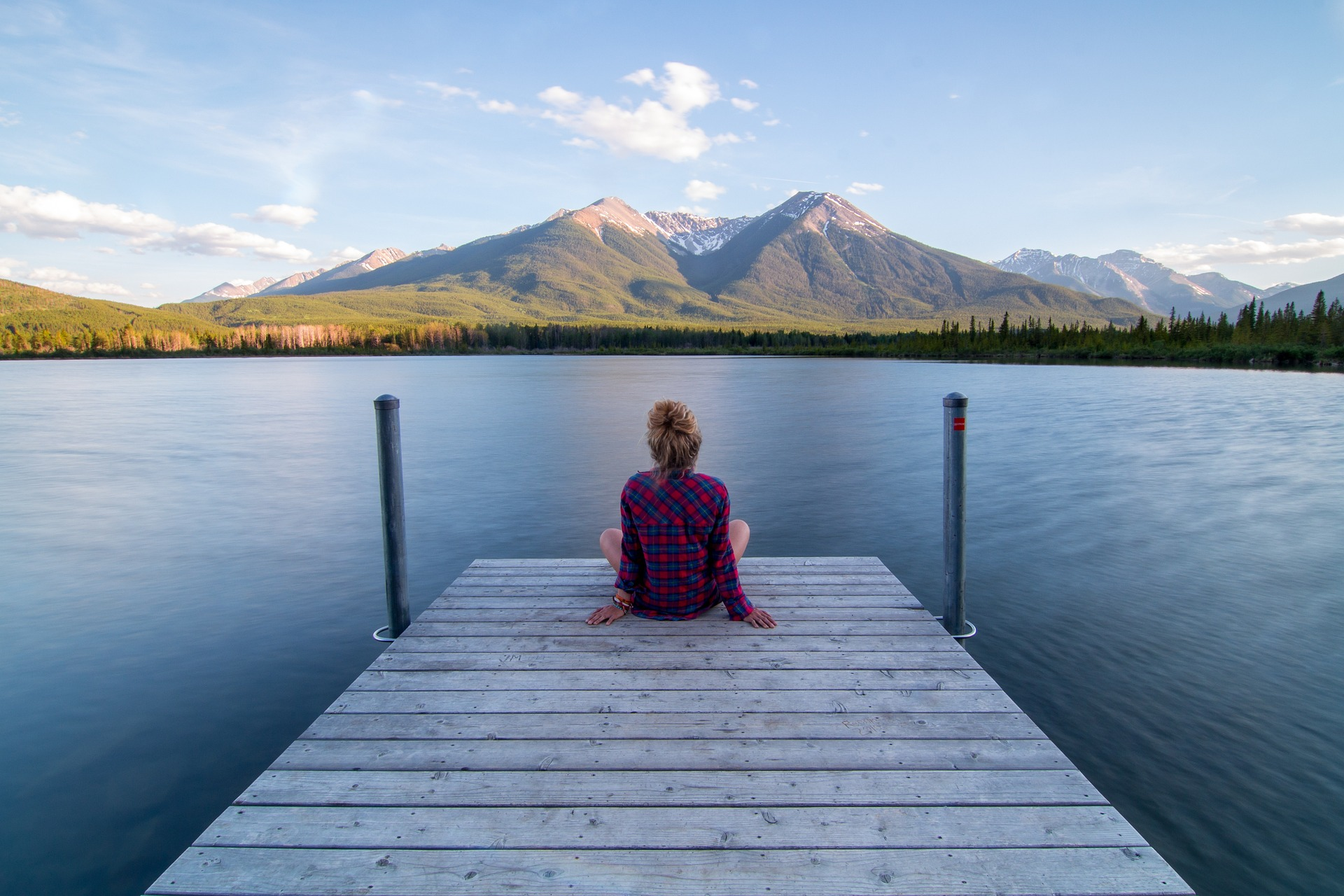 Calm
The Calm meditation app continues to be one of the most popular for meditators. With over four million downloads already in 2022 (6), it continues to grow from strength to strength and remains one of the biggest players in the marketplace.
One of its biggest draws is its sleep stories segment, with famous names such as Lebron James, Harry Styles, and 'Ma·thyoo muh·ko·nuh·hay' lulling you towards the land of nod and encouraging more restful sleep . These are incredibly helpful for anyone who has problems with insomnia and highly recommended.
Calm offers daily guided meditations, with the voices of Tamara Levitt and Jeff Warren helping you to relax. A huge range of meditations in categories such as anxiety, stress relief, relationships and inner peace means you won't tire of content to investigate.
The free version offers daily meditations, some bedtime stories, breathing exercises and a few guided meditations, but it's the subscription content where the app really comes into its own, with meditation masterclasses, calm body sessions and meditations for kids.
The app has a simple, elegant design and is easy to navigate, even with the huge amount of content available. You can also build up a 'streak' that encourages you to create a meditation habit and not break your habit.
I have mixed feelings about the gamification of meditation, which isn't restricted to Calm. On the one hand, it encourages discipline and keeps you motivated to get on the cushion. Alternatively, it's ok to miss a day and not beat yourself up about it. If meditation teaches us anything, it's to avoid attachment. I think it's like the training wheel on a kid's bike - good for awhile, but you want to remove them when you've learned the basic skills.
Calm offers great content on learning how to practice mindful meditation and I think it's the best relaxation meditation app on the market. After a 7-day free trial, Calm costs $14.99/month or $69.99/year.
Best Meditation for Beginners App
Headspace
Another of the most popular meditation apps is Headspace, with an estimated 65 million downloads in 2021 (7). For anyone who has used the app, this won't come as a surprise.
Headspace has an excellent beginner series with quick meditations, and although the sessions may seem short, they do stick with you. It has an excellent design after you've nailed the basics, with the content well organized into a variety of meditation practices such as body scans, visualizations, breathing techniques and loving-kindness meditations, whilst focusing on areas such as sleep, relationships and self-esteem.
Headspace is one of the best beginner meditation apps on the market and it's free to download, with a free trial and limited features. If you want to upgrade to the premium subscription to get full access, you can get Headspace Plus for $12.99 per month with a free 7-day trial, or get 14 days free with a $69.99 annual subscription
Headspace Student is priced at $9.99 a year.
Best App for In-Depth Meditation
Waking up
The Waking Up meditation app was developed by Sam Harris, best known as an author and broadcaster. It takes a slightly different approach from other available apps in that it doesn't focus so much on sleep or reducing stress or anxiety - rather, by meditating, you gain insights into the nature of your mind and experience. By doing this, and experiencing life differently, you will automatically react less to stress.
For beginners, there is a 30-day course featuring a mindfulness meditation followed by Sam expanding on the concepts learned. Once you've finished the course, there is a daily meditation which builds on the lessons. You can also access courses from a range of other high-profile teachers such as Joseph Goldstein and Loch Kelly to name just two. Other sections included conversations about living an examined life - Harris mentions throughout the app that the goal is not for listeners to become better meditators but to lead a more fulfilling life.
Although some of the teachings may seem more advanced, Waking up feels like one of the best in-depth meditation apps on the market for a more insightful and deeper understanding of the practice. It's continually growing, and only recently featured a live half-day retreat. Another welcome feature, which I haven't seen on many mindfulness apps, is a reminder during the day to 'take a moment'. It's basically a short audio reflection encouraging you to remain present in your life and practice mindfulness.
Waking Up is free for five introductory meditations and theory lectures, then after at $14.99/month. But anyone who can't afford it can apply for a scholarship, which will give you a free six-month subscription. Harris believes meditation should be open to all.
Largest and most social meditation app
Insight Timer
The Insight Timer meditation app claims to have the largest free library of meditations available, and a quick visit to the app will back this up - there appear to be over 130,000 free guided meditations (8). This means you could literally spend months on the site and never run out of meditations to listen to.
With this amount of content, the app could be overwhelming - but it's quite well organized, and it's fairly simple to find the particular meditation that you are interested in.
You can sense that there is a community spirit within the app, as you can form groups with like-minded users or even create your own. Another feature, which might seem quite simple, is its meditation timer - you can use a variety of sounds such as bells and singing bowls or listen to ambient noise or nature sounds as a backdrop and set interval bells for your session. You can also access a range of stats on your meditation sessions such as milestones reached and see who else is meditating with you at the same time.
Insight timer is perhaps the most social meditation app available. It encourages a sense of community and it's easy to see why people continue to use it. It works best if you have an idea about the type of mediation you'd like to practice, but it's impossible not to be impressed with the sheer amount of free options available.
The subscription is available for $59.99 per year or $9.99 per month and that allows you to fast forward, rewind or resume any of the meditations as well as allowing you access to guided meditation courses.
Best free meditation apps
Some meditation apps are completely free and it seemed only fair to mention them in this article. People's budgets are a bit more constrained in the current economic climate and these apps are a great option.
Medito app
The Medito meditation app has a simple and intuitive design with a range of guided meditations on everything from sleep to walking meditations. It's good for both beginners and intermediate users and has a 30-day challenge which will certainly help you to cultivate a meditation habit. It's not as in-depth as some of the other apps but it is a non-profit and one of its commitments is to remain free as 'Meditation can positively transform people's lives and no one should have to pay for it.' (9)
Plum Village app
Next, we have the Plum village meditation app, which offers meditations and talks based on the teachings of the much-loved meditation teacher and peace activist, Thich Nhat Hanh (affectionately known as Thay). As well as guided meditations, you also have dharma discussions and deep breathing exercises. Some of the meditations are also available in a variety of languages.
But the greatest resource on the app is undoubtedly the wide range of talks given by 'Thay' who passed last year. He coined the term 'interbeing' which emphasizes the connections between not just each other but nature.
'If you are a poet, you will see clearly that there is a cloud floating in this sheet of paper. Without a cloud, there will be no rain; without rain, the trees cannot grow; and without trees, we cannot make paper. The cloud is essential for the paper to exist. If the cloud is not here the sheet of paper cannot be here either. So we can say that the cloud and the paper inter-are. 'Interbeing' is a word that is not in the dictionary yet, but if we combine the prefix 'inter' with the verb 'to be,' we have a new verb, inter-be. Without a cloud we cannot have paper, so we can say that the cloud and the paper inter-are…
You cannot point out one thing that is not here - time, space, the earth, the rain, the minerals in the soil, the sunshine, the cloud, the river, the heat. Everything co-exists with this sheet of paper. That is why I think the word inter-be should be in the dictionary. "To be" is to inter-be. You cannot just be by yourself alone. You have to inter-be with every other thing. This sheet of paper is, because everything else is.'
Which is the best meditation app?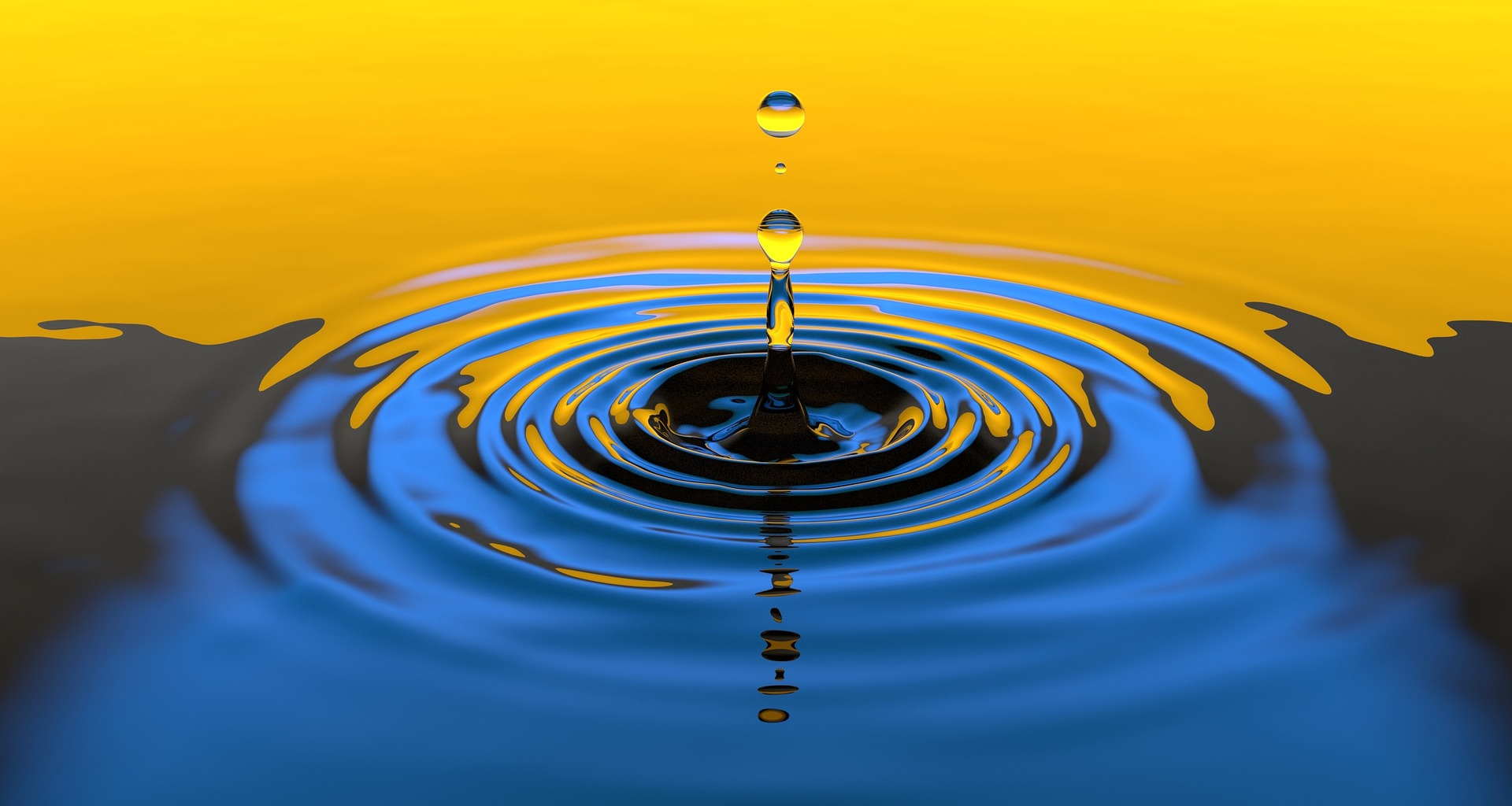 In this article I have covered some of the best meditation apps available and there are probably a few other meditation apps that I've left out. Some features, such as a selection of guided meditations or a timer, are available on most of the apps.
But when you start to look at them in a bit more detail, you can see that they all have their own unique features and provide different types of meditation. From apps that specialize in beginner's courses, to those that emphasize relaxing meditations or developing a mindfulness practice. Some have extensive meditation libraries and others that offer a deep insight into meditation techniques. And you can choose a paid subscription for premium features or download an app for free.
Your choice will come down to your personal preferences and what you are seeking from a meditative practice. Perhaps you are starting out on your meditation journey, or it could be you are looking to take your practice to the next level and to make meditation part of a daily routine in your everyday life. Think about your aims and goals and make your decision. And remember that most of the apps have trials so you can test them out before committing.
The best meditation apps are those that suits your needs.
As for me? I'm going to settle into a meditative posture and follow my breath. I'll let my thoughts settle, and when my mind is still, I'll drop the question like a pebble into the quiet pool of my awareness.
Which is the best meditation app for me?
I'll wait for the answer to ripple forth and let you know.
References:
Latest posts by Adrian McGahan
(see all)